An Amazing Photography Studio in Sydney
Are you looking for an amazing photography studio in Sydney where you can bring the kids and the fur babies for beautiful portraits? Well look no further, your search is over. Kristy's Studio is located in Winston Hills, just 28km west of Sydney's central business district. Families from Sydney, the Hills District, Parramatta and Western Sydney visit the studio for stunning family, baby and children's portraits. The studio is open every day by appointment for stunning portraits of your family, your kids and even the family pet.
What to expect? 
Kristy's Photography studio is a relaxed and friendly environment complete with comfortable, well-loved recliners and a big screen television. So the kids can chill-out and watch movies on Netflix while parents have their portraits taken.
There's absolutely no stress when you pop in for your photography session. 
The Types Of Sessions in the Studio
The studio is open for a variety of photography sessions to capture every and any significant moment throughout your life. The studio has a range of beautiful backdrops so it's ready to go for any style of session you want.
The most popular studio sessions are:
Maternity Photography
If you're expecting a baby, a maternity photo session is a beautiful way to document this special time in your life. And although many expectant mums feel unattractive, exhausted and unphotogenic, these short 30-minute maternity sessions capture this magical time in your life. I provide a small collection of maternity gowns for you to use or you're welcome to bring along your own outfit. 
And because growing a small human can be exhausting and challenging, there's no stress if you need to reschedule your maternity session. 
Maternity sessions are reserved for weekday afternoons and between 3pm and 6pm so there's plenty of flexibility to include family members. After all, a new baby is exciting for Dad and siblings, so it's only natural they'd want to be included in the session too.
And yes, the fur kids can join in the fun too!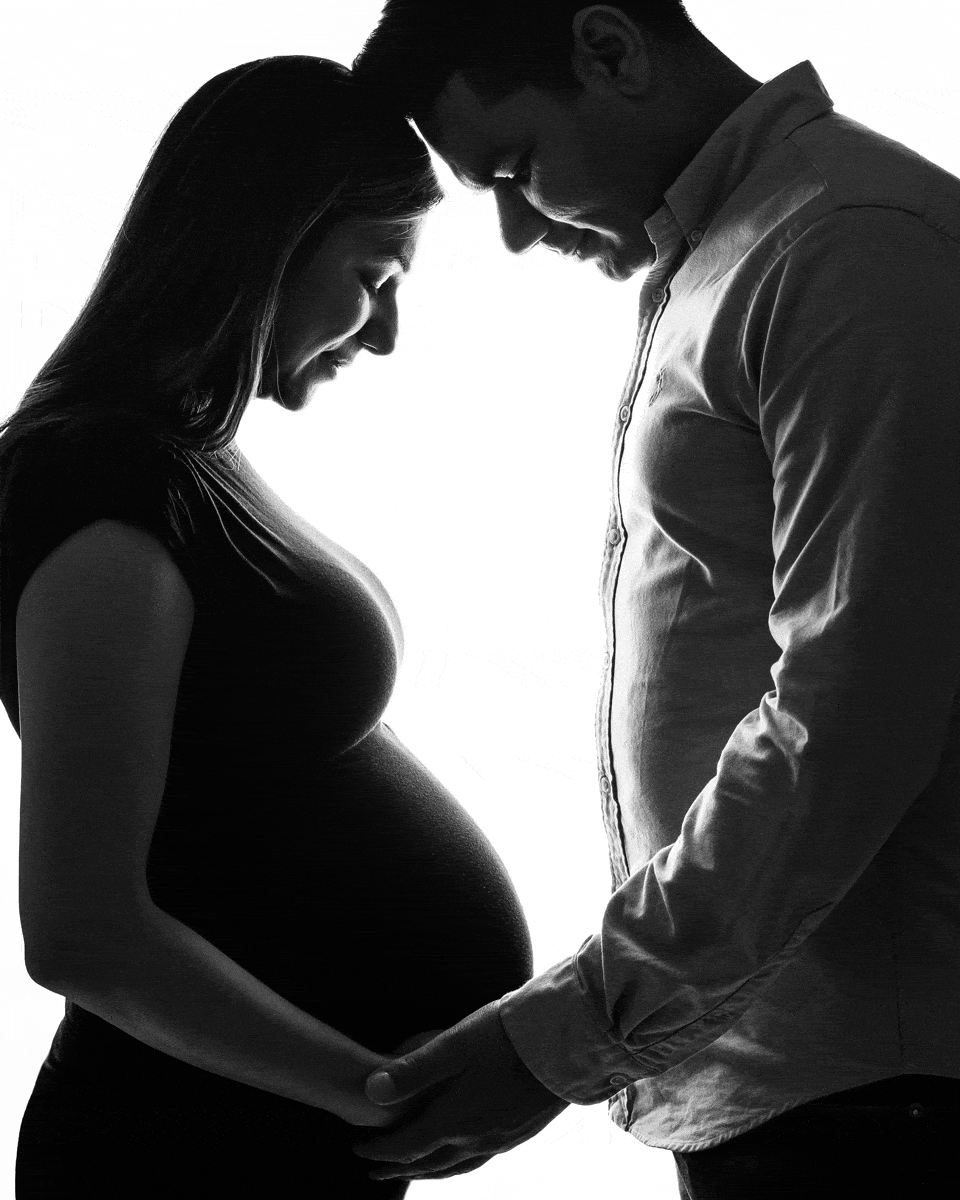 Newborn Photography
If you're visiting the studio for a newborn session, you'll be relieved to know that you and your baby's comfort are most important to me. Because newborn babies are often unsettled, need extra feeds, extra cuddles and nappy changes, the duration of the session depends entirely on your baby. This allows a relaxed and calm experience without any angst of watching the clock or worrying about schedules. 
Capturing photos of you and your gorgeous new baby are my only priority. 
When to Book Your Newborn Session
Because newborn sessions are so popular, bookings are essential. To avoid disappointment it's best to book at the end of your first trimester.
This allows me to set aside a day around your due date. Then once your baby arrives, just get in touch so we can confirm a suitable date.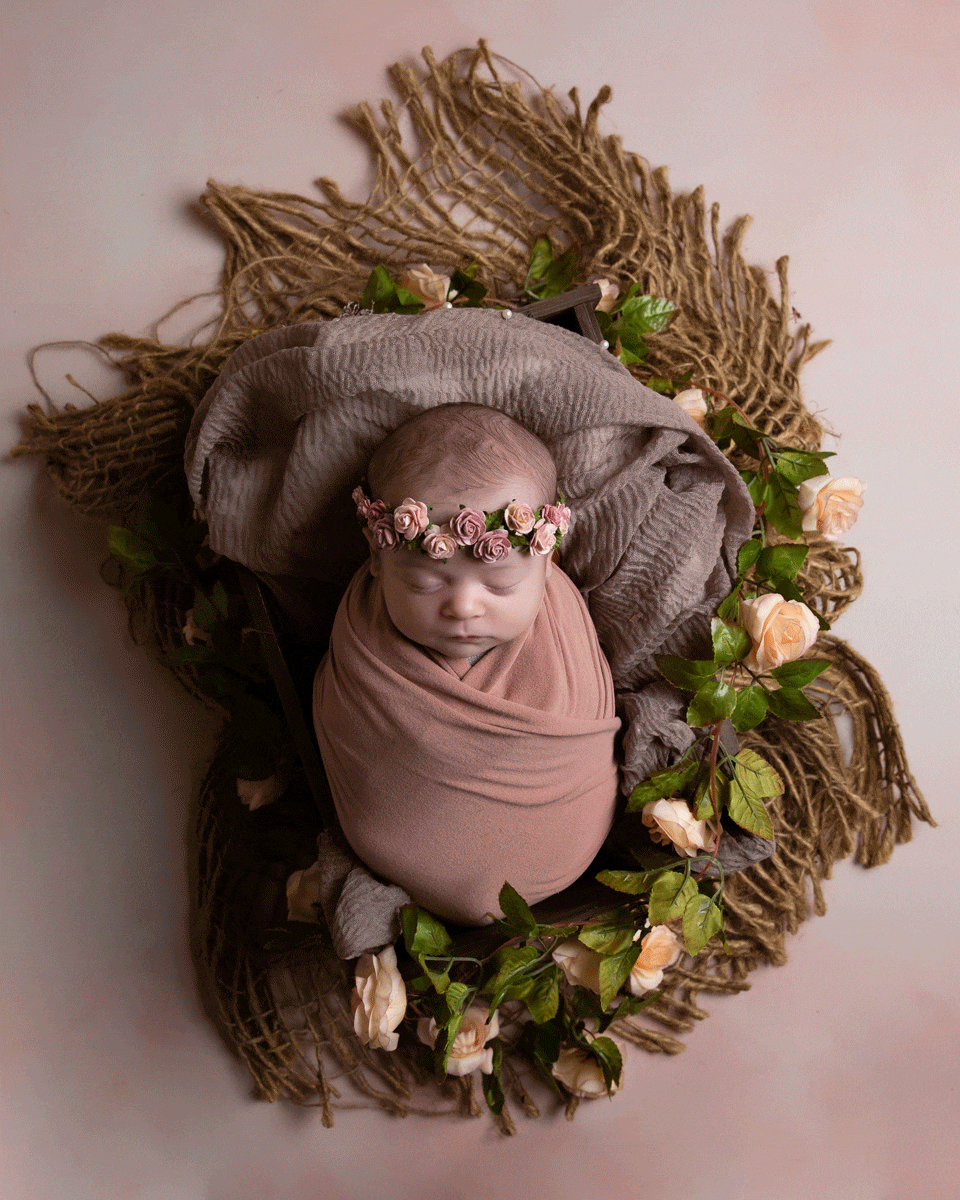 Family Photography in the Studio
One of the perks of having family photos in a studio is the sessions aren't reliant on the time of day or the type of weather.
Unlike outdoor photography which is scheduled either early in the morning or late in the afternoon for the best lighting, studio sessions can be scheduled any time during my usual business hours.
So if your kiddos are happy mid-morning, then you're able to schedule your family photos for the time the kids are happiest.
After all, no one wants to wrangle grumpy and tired kids late in the afternoon when it's nap time, do they?
Raining outside? Sydney studio sessions are perfect in any weather
There's nothing more annoying than spending months coordinating schedules with family members, shopping for the perfect outfit and organising matching wardrobes, only to have it pour with rain on the day of your outdoor photoshoot. 
But there's absolutely no stress when you book a photoshoot in my Sydney studio. Your long awaited family portrait can go ahead whether there's a heatwave, rain, hail or cyclonic winds. 
There's no worrying about windswept hair, melted make-up or sweat-stained clothes. All photos are taken in the comfort of my air-conditioned studio in a relaxed and peaceful environment.
Or if you like noise, we can rock out some tunes while you rock out your family photos.
Can pets be in the family photos? Absolutely!
One of the most frequently asked questions, and if I'm honest, my favourite question, is if the beloved family pet can be included in the photo. And of course they can. 
I LOVE animals and have two resident bunnies Holly and Nala who live in the studio. They have their own little corner of the studio which is gated off during photography sessions. As they're normally social little bunnies they get quite cranky at being penned-off and can often be found, twitching their furry little noses and chewing at the gate in protest. 
You can see my cute little bunnies
here
.
But this is another benefit of having a photography studio. It's a safe and secure environment for the family pets. 
You don't have to worry about Fido escaping to chase a bird during a family shoot at the park. And could you imagine the chaos of wrangling Sylvester the cat to the park for photos? 
It's a disaster waiting to happen.
All family pets are welcome to join in the fun of a photoshoot and the kids will love having a fun photo with their bestest fur buddy.
Milestone Photography Sessions
Are you celebrating a milestone? It might be a special anniversary or a significant birthday like an 18th or 21st birthday. Or perhaps your kids are celebrating their graduation from high school or university. Any one of these milestones are worth celebrating and what better way to document this moment than with a photoshoot in the studio? Many parents gift their children a stunning portrait to document such special milestones in their life and the portraits become a treasured keepsake years down the track.
Cake Smash Photography
What the heck is cake smash photography? I know! It's such a bizarre term but believe it or not, if you're having a baby it's one you'll eventually hear. Cake smash photography is an increasingly popular trend for parents with a baby turning one. The session is held in the studio around the time of your baby's first birthday. 
And as the name suggests, involve your baby completely annihilating their birthday cake. These sessions are super fun, super messy and super cute. I offer a variety of cake smash set-ups from a mystical woodland theme, a magical unicorn theme and even an industrial construction site theme. But if you want to see more, head over to my cake smash gallery here for more cute pics.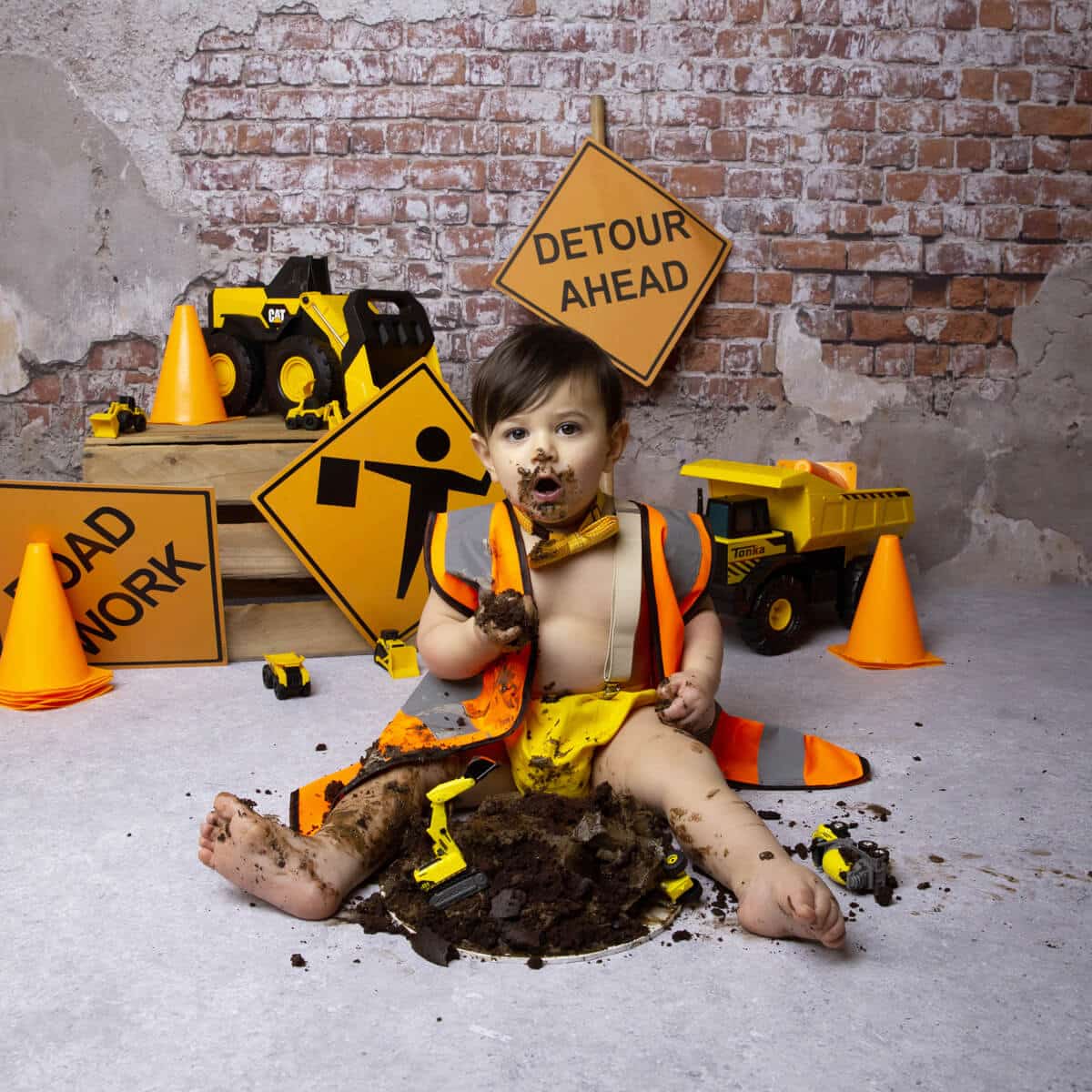 After Your Photography Studio Session – The Design Appointment
This is the exciting part of the whole photography experience! Your design appointment is where your gorgeous gallery of images is revealed. It's important for both decision makers, usually Mum and Dad, to be present at this appointment. Otherwise it's simply too difficult to choose your images all on your own.
Prints, Products and Wall Art, Oh My!
As the studio is a full-service photography studio this means your photographs are professionally designed and crafted from the moment they're taken until your final product is delivered.
I offer a variety of unique, professionally crafted products from fine art photographic prints, framed fine art prints, canvas prints, framed canvases and wooden prints.
All artwork has been painstakingly sourced from the best manufacturers of photographic products in Australia. 
These products are the perfect way to display your beloved family photographs and are guaranteed to transform your house into a home filled with memories.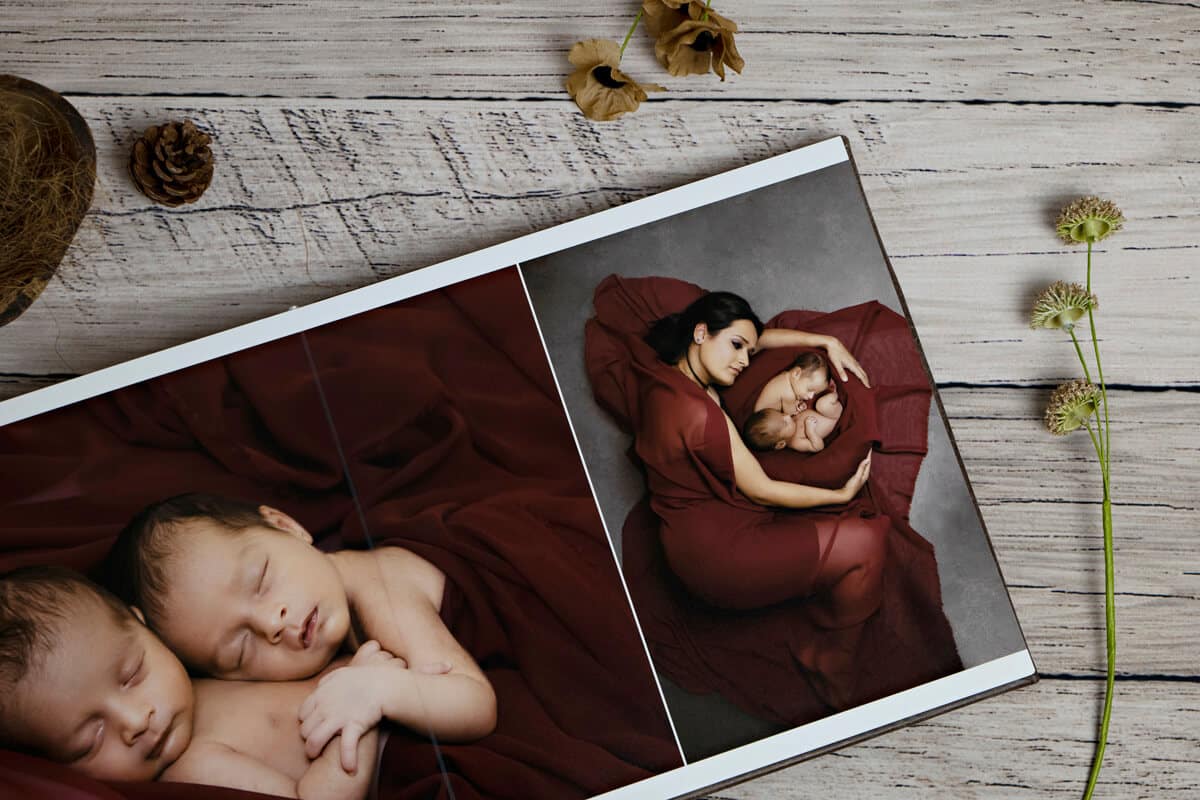 Studio Photography in Sydney
And there you have it! A complete summary of what to expect when you book in for a photography session in my Sydney studio. If you'd like to know more about photography sessions please drop me a line here and I'll be in touch.