So, you're having a baby? Congratulations! It's such a special time in your life and those first few weeks are a blur of sleepless nights, nappy changes, and never-ending feeds. And if you're looking for a newborn photographer in Sydney to document your new baby's early days, then get in touch here.
Your baby's first weeks
The first 2 weeks of your newborn's life are the best time for photos. This is when your baby is sleepiest so posing baby in those curly positions is much easier.
And although it might feel like a huge mission to leave the house with a new baby, your newborn photos will be a treasured reminder of these early days with your baby.
My Sydney newborn photography studio is warm, cosy, and a relaxed home away from home. So you can relax, have a nap, and let me work my magic with your beautiful baby. 
My approach to photographing your baby
Because I understand the chaos your small little human brings to your world, I want your newborn session to be relaxed and flexible.  
All newborn sessions are planned around my families.
Because I know once your baby arrives, life becomes a chaotic, hectic, bubble of baby love.
So if you're running late for your newborn photos, don't panic. It happens all the time. 
Just send me a message and let me know you're running late.
My full newborn sessions times are flexible, and I allow a window of time for you to arrive because as we all know, messy baby accidents happen.
When is the best time for newborn photography?
Time flies once your new baby arrives. So, it's best to have your baby's newborn photos taken in the first 2 weeks of their arrival. 
Those early weeks are when your baby is sleepiest and the tiniest they'll ever be. So, it's important to document all their tiny features before they change.
When to book your newborn photography
The best time to book in for your baby's newborn photography is during your second trimester. This ensures I keep some dates available just for you. However, there's a lot to organise when you're pregnant so if you've forgotten to book your newborn session please don't panic.
I usually have availability in my Sydney studio for last-minute newborn photography sessions. 
During your baby's session
My newborn photography studio is located in western Sydney is a calm and soothing environment.
In fact, parents relax so much during a session they often fall asleep in my lounge room.
The studio is heated to ensure your baby is comfortable and relaxed, but it can get warm.
So, make sure you dress appropriately so you don't overheat.
The studio has comfy lounge chairs, a large TV with Netflix, and real bunnies to pat.
During your baby's newborn session 
Because my newborn sessions are catered for your baby, there's no strict timeline for your baby session.
If your baby is hungry, we'll stop so you can feed them. If your baby needs a cuddle or a burp, we'll wait until your baby is settled again.
Your new baby is the star of the shoot so we'll stop whenever needed.
How long does a newborn session last?
Most newborn photography sessions last approximately 90 minutes.
But because babies are as unpredictable as they are cute, they can last up to 2 hours.
So, it's best to set aside half a day for your baby's photography session.
However, time isn't a factor, and I don't watch the clock. I simply photograph your baby until I'm satisfied I have a full gallery of gorgeous newborn photos.
What if my baby is too unsettled for photos?
This is a common concern for parents as a baby's temperament can change overnight.
But please don't worry.
If your baby is unsettled, cranky, or just doesn't want to play, we'll simply reschedule.
Because capturing these moments for you and your baby are just as important to me.
I want all my families to have beautiful newborn photos to treasure in years to come.
Can older babies have newborn  session?
Sometimes it's just not possible for parents to make it to my Sydney studio for newborn photos.
But this doesn't mean you have to miss out on baby photos. 
I offer baby photography and many parents choose to have these photos around significant milestones.
For instance, it could be when your baby starts smiling or rolling over. Or even when your baby starts sitting on their own. 
All these moments are special and worth documenting with a photography session.
Learn more here.
Can siblings and parents have photos too?
Absolutely. If your newborn has siblings, they're most welcome to join your baby's session. All siblings and family photos are done at the beginning of your newborn photography session.
This allows older kids to leave for kindy or with a grandparent while you sit back and relax.
However, if this is your first baby, I'll begin the session with your newborn baby and finish with the parents' photos.
Here's a useful tip for all Mums.
Do your make-up at the studio while I'm busy photographing your baby. This way you'll free up some time in the morning and won't have to worry about doing make-up and juggling a baby.
Photography Packages
I offer a range of affordable photography collections to suit all budgets. From beautiful keepsake boxes to stunning fine-art albums and wall art.
There are products to suit all homes.
Learn more about my newborn photography packages here.
Newborn posing, safety, training, and experience
As a professional newborn photographer, I've undergone training in newborn posing and the safe handling of babies.
The safety of your precious newborn is of the utmost importance.
From the moment I start wrapping and handling your baby, I'm monitoring their movements and the poses that are comfortable for them.
I'm fully vaccinated and ensure my Sydney studio is cleaned and all props sanitised before your baby's photography session.
Where in Sydney is the newborn studio?
The studio is in Winton Hills, 28km west of Sydney's central business district.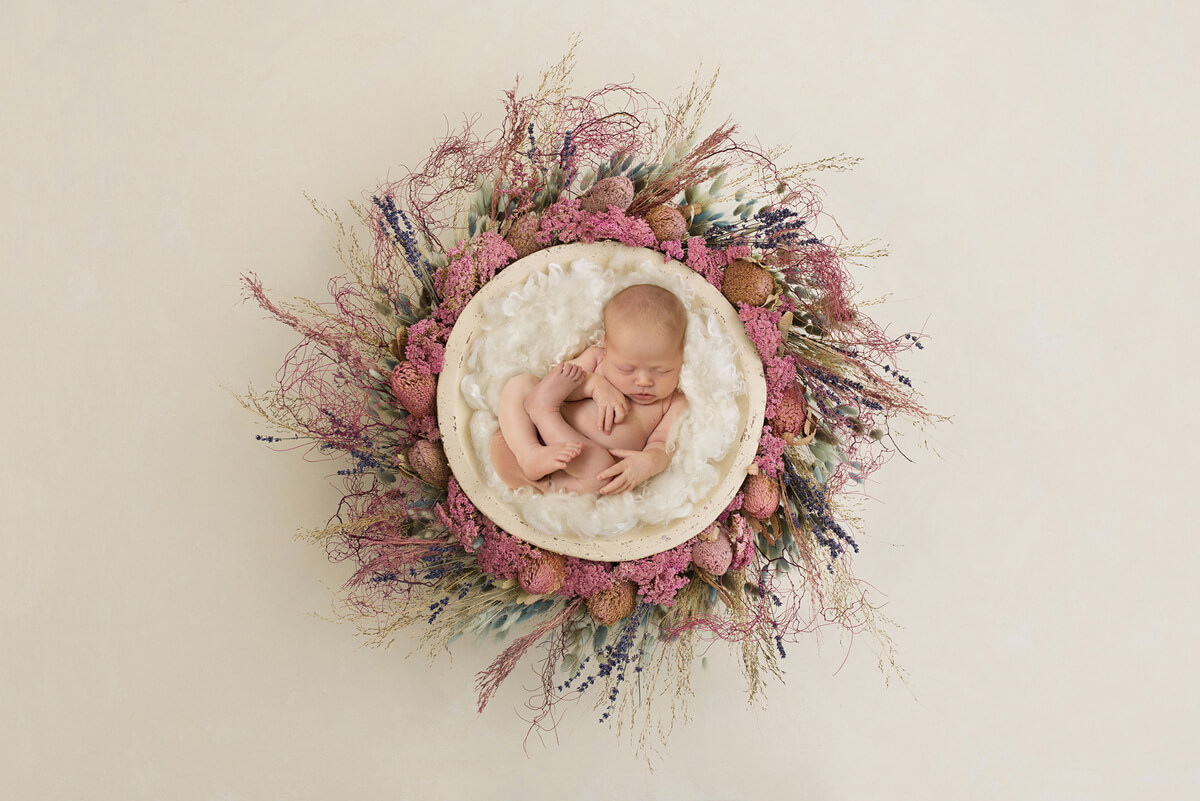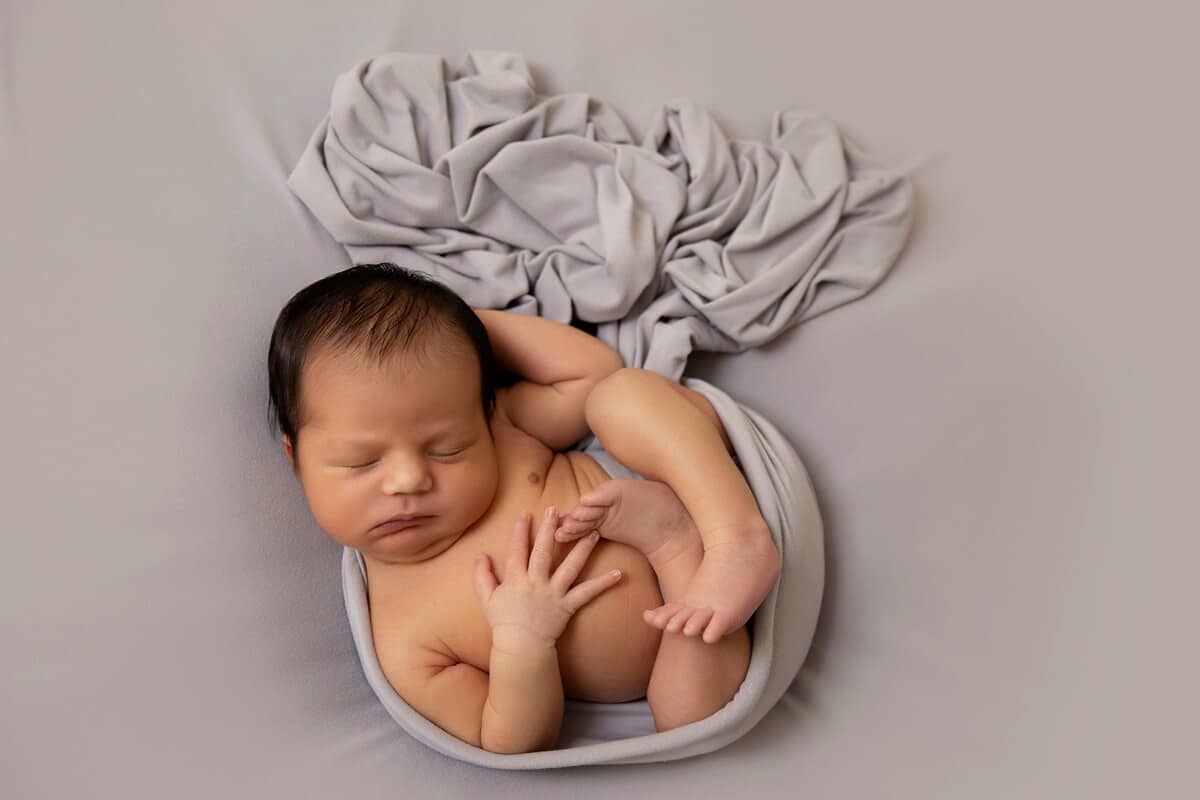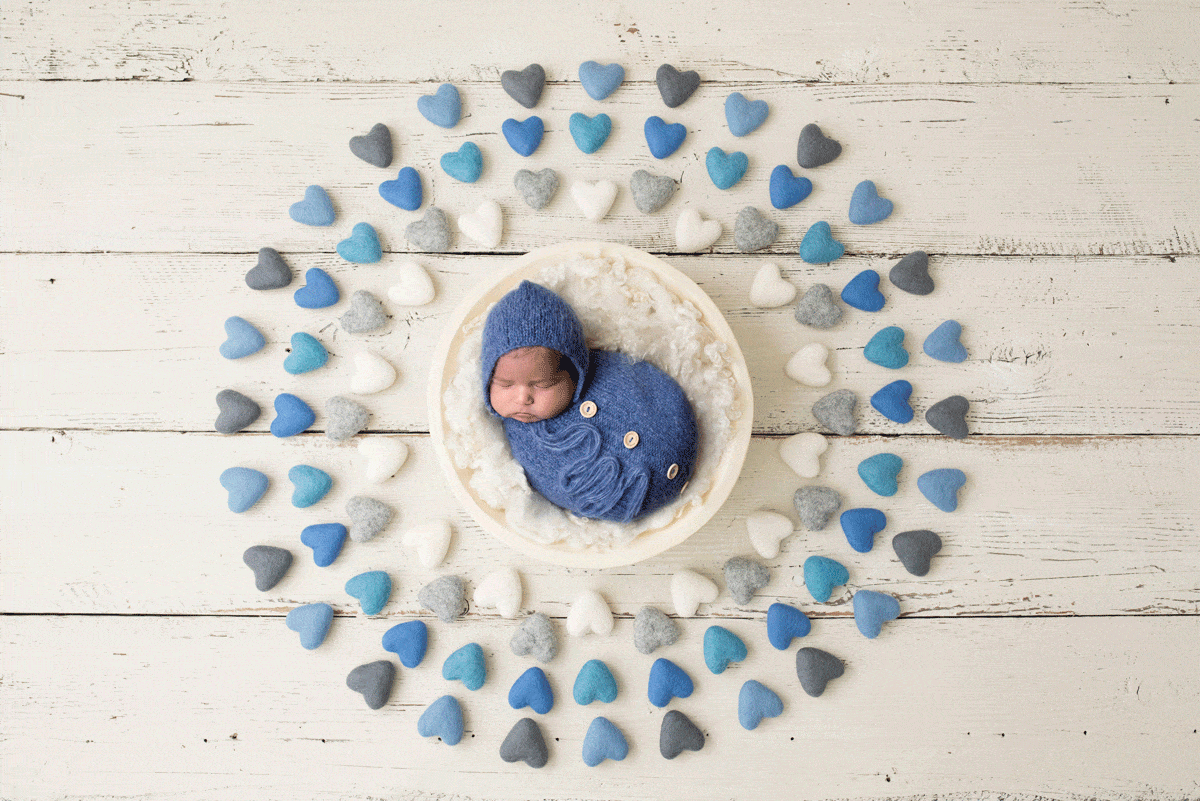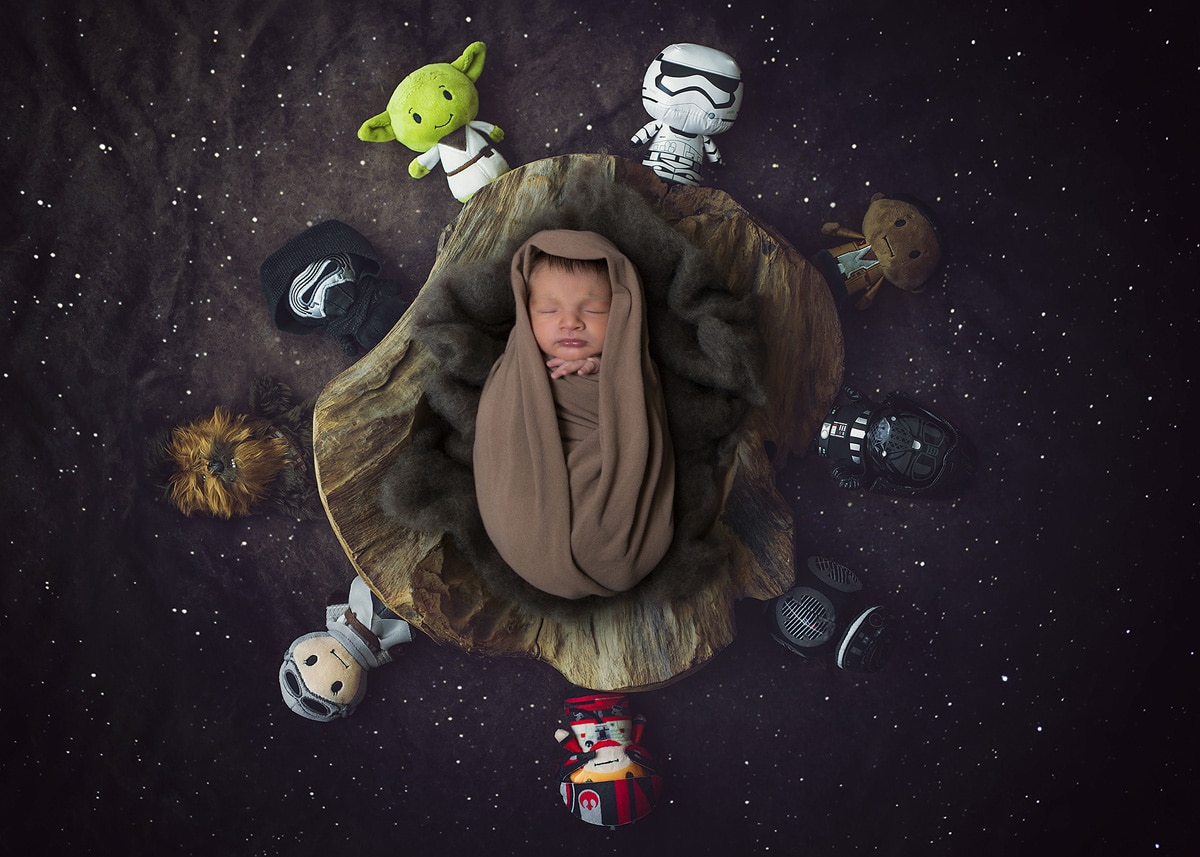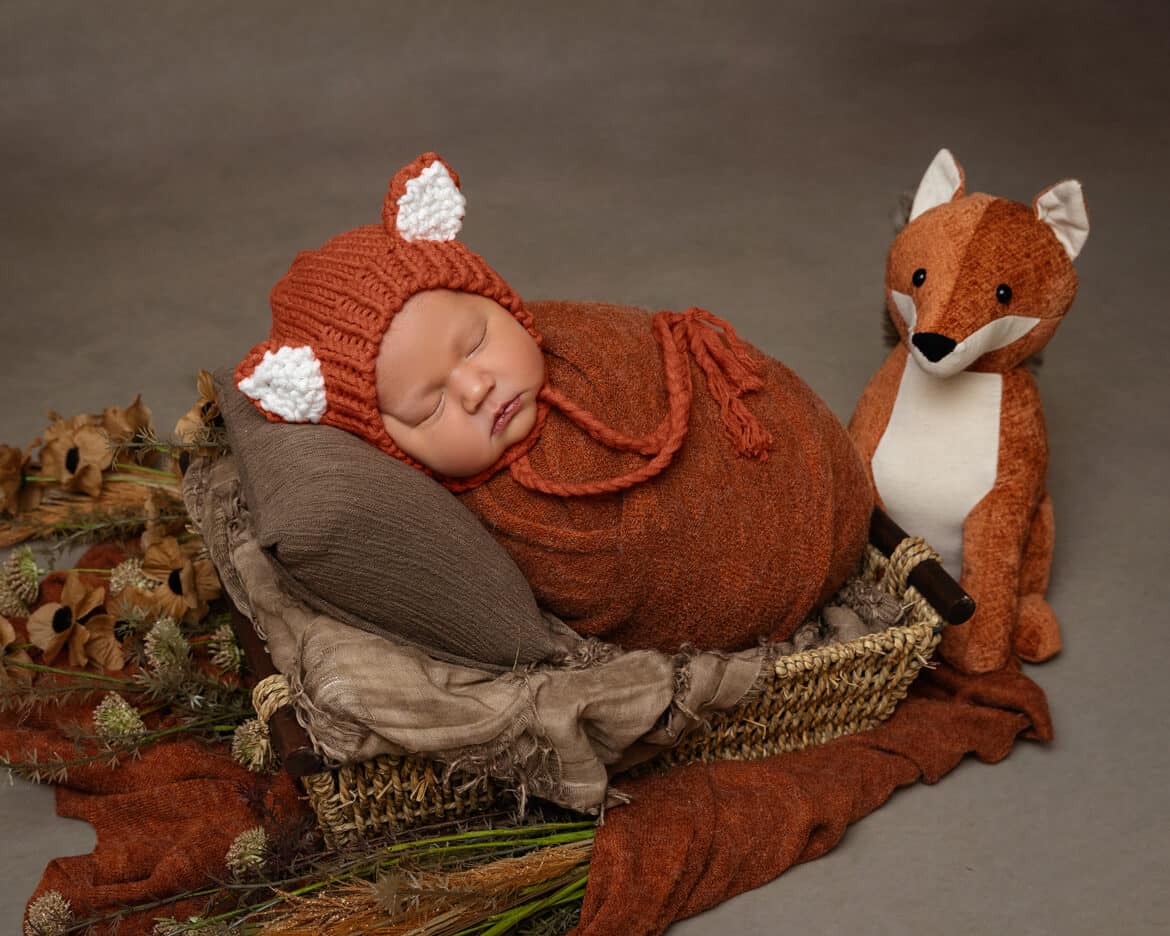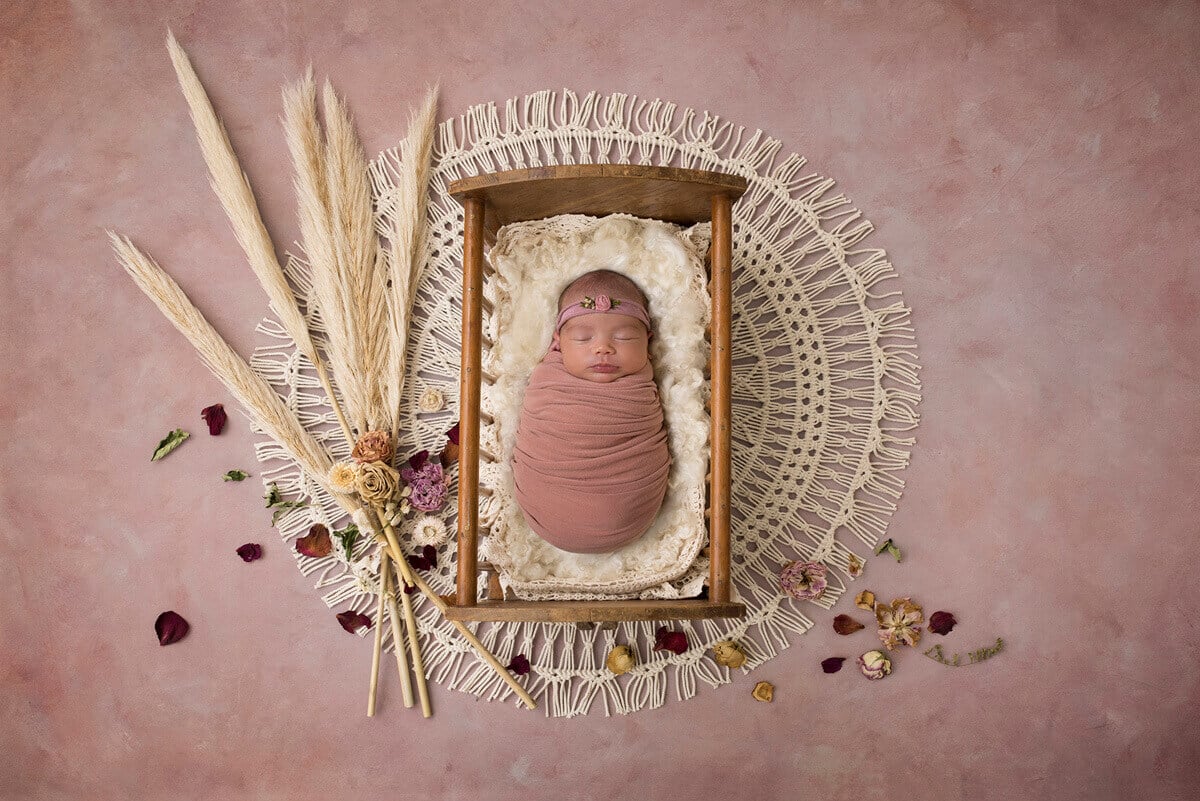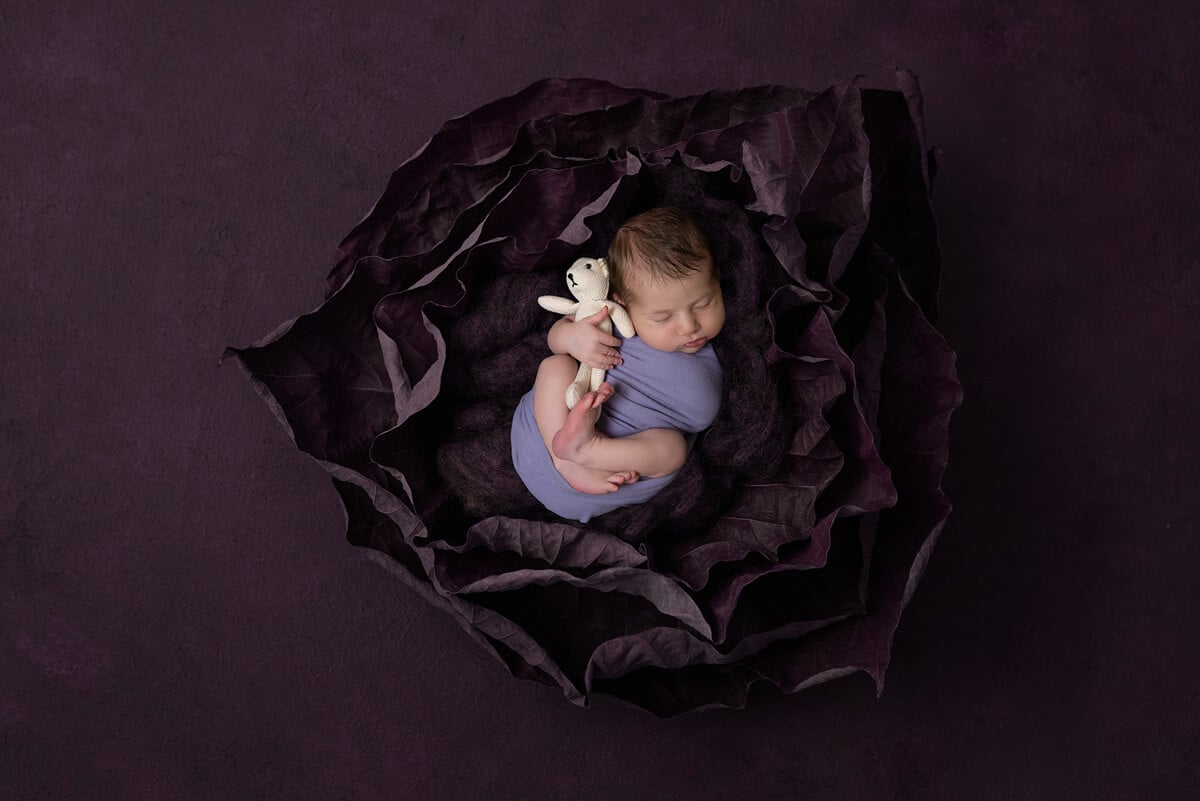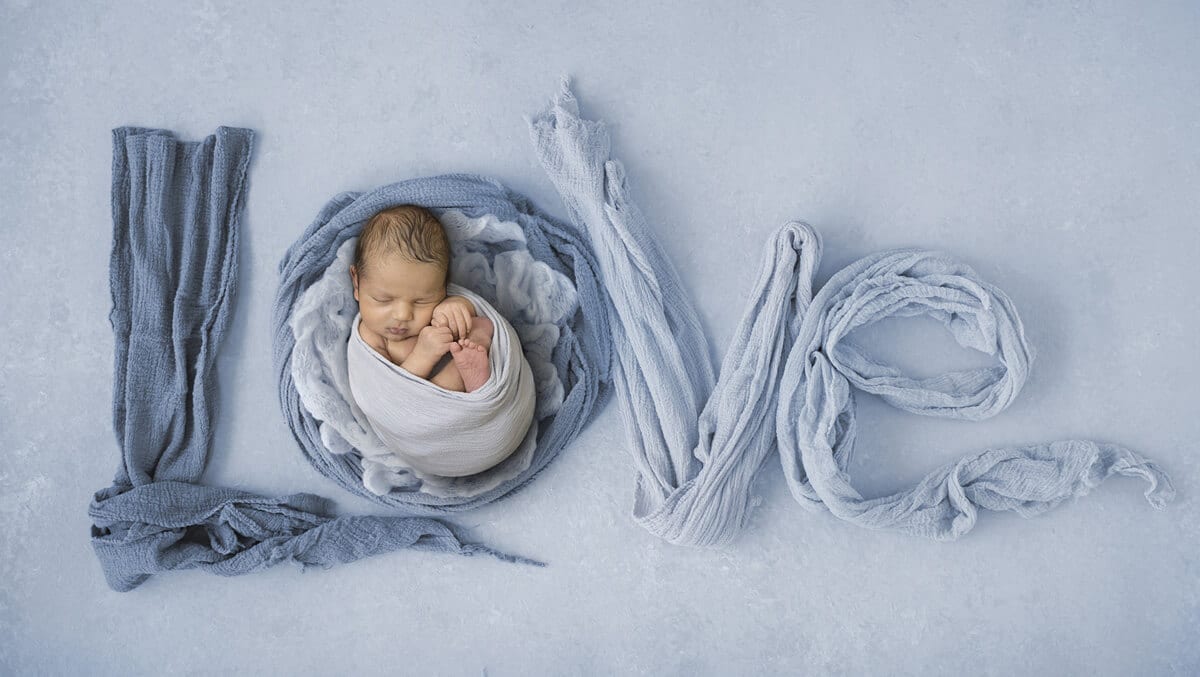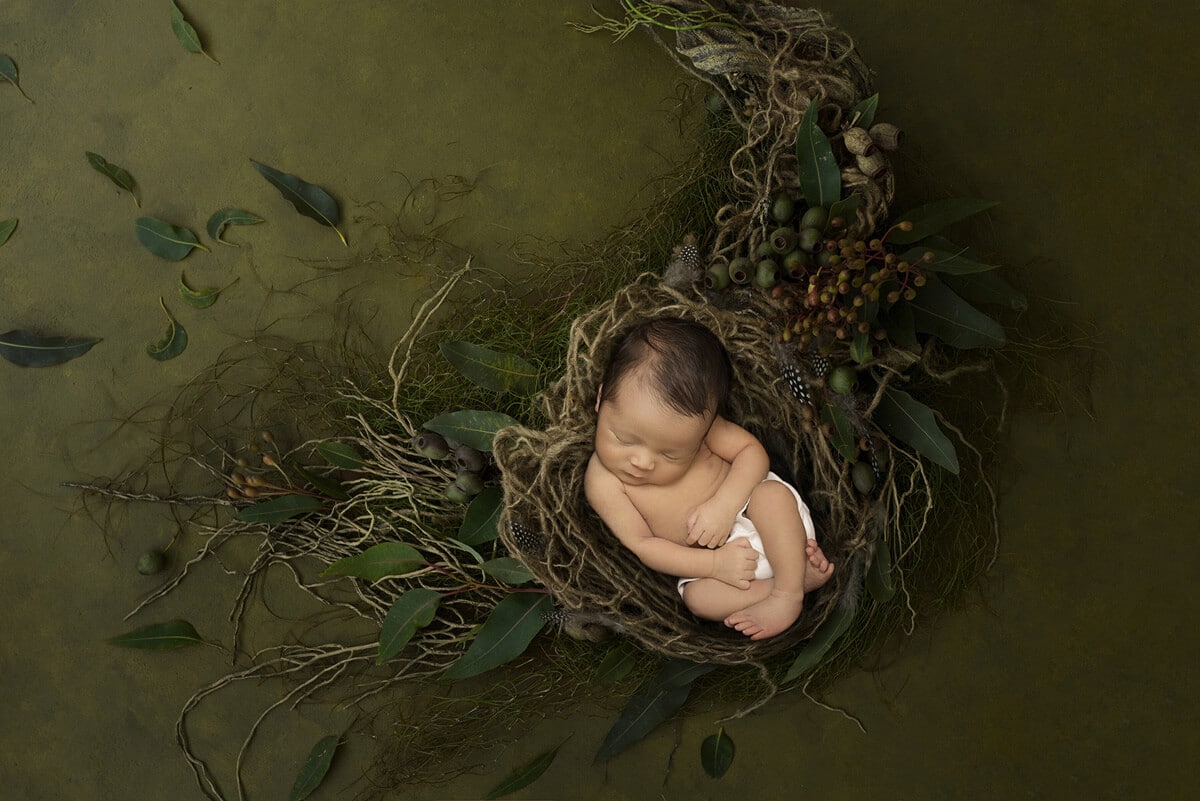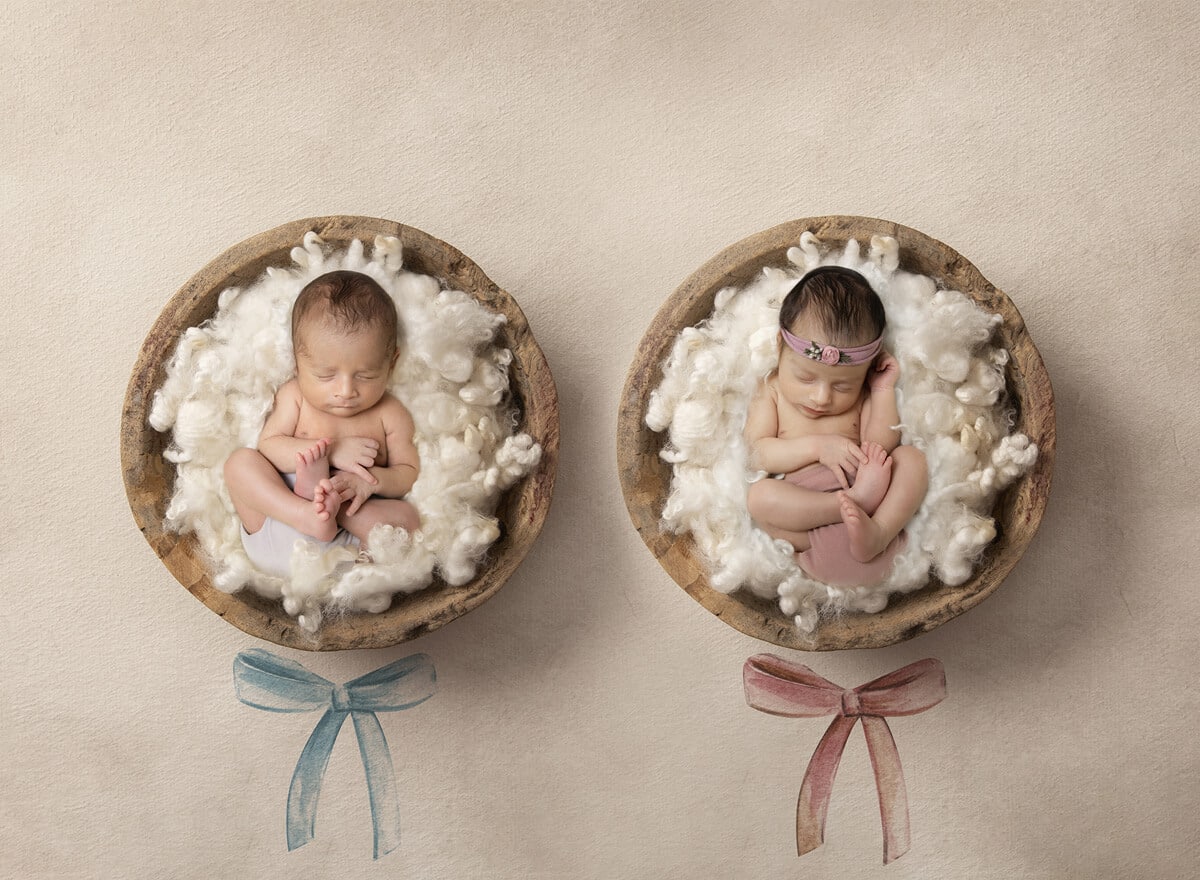 Want to know more about our Pricing, Products & The Kristy's Studio Experience? Fill out our Pricing Request form to be instantly sent our pricing information.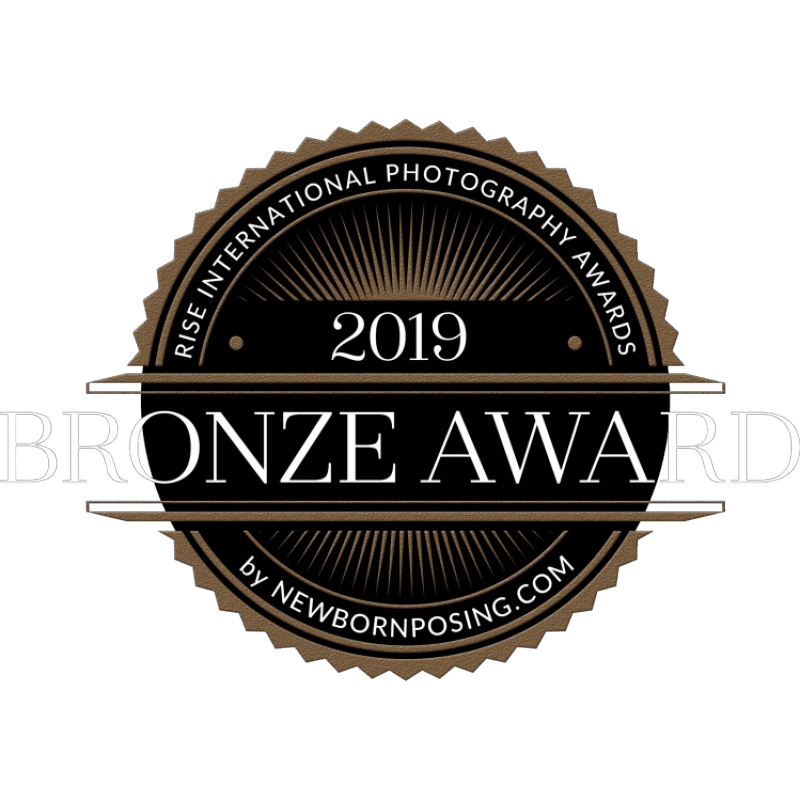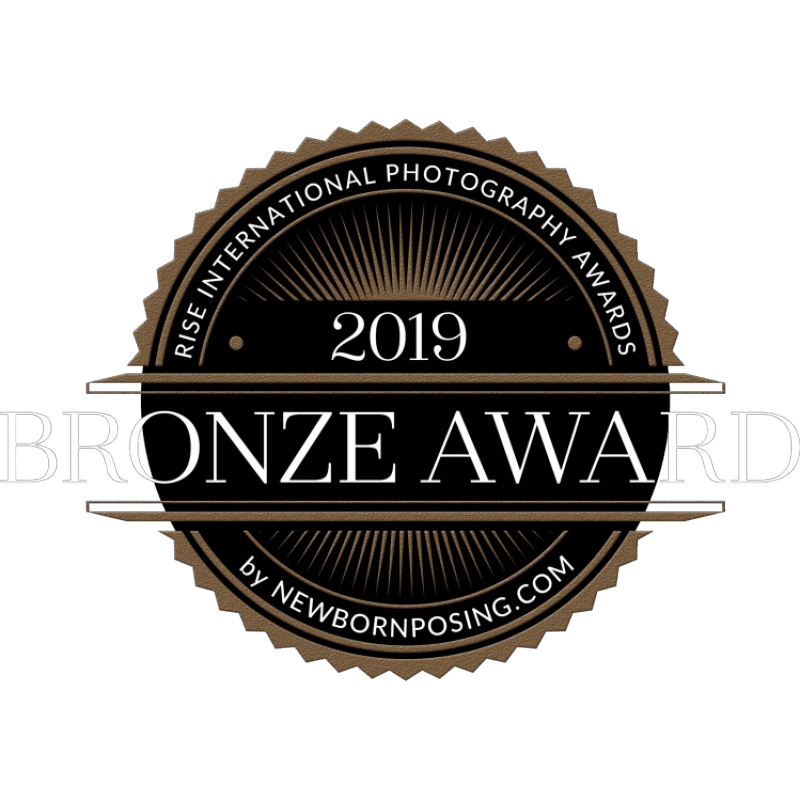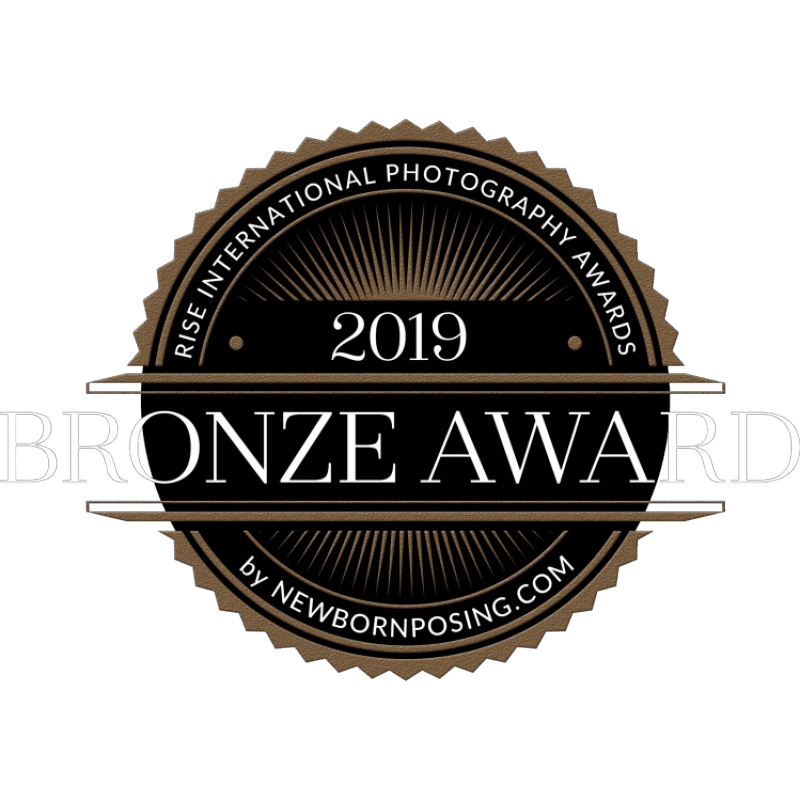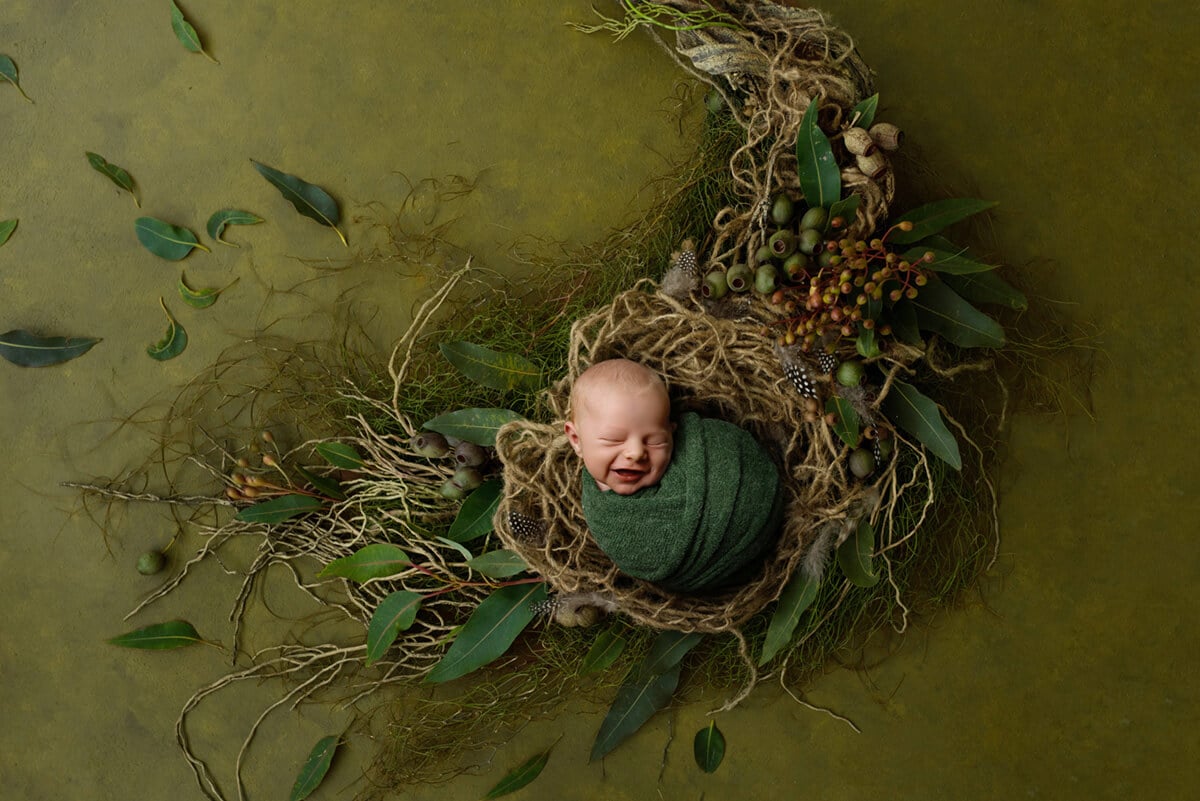 Lorna
Kristy did the newborn photos for our son and we couldn't be happier with how they turned out! Kristy was so accomodating with all the different ideas we had and made the process fun and easy. She is amazing with babies, she kept our little man calm and happy while taking gorgeous photos. Highly recommended!
"As soon as I saw you, I knew a grand adventure was about to begin" – Pooh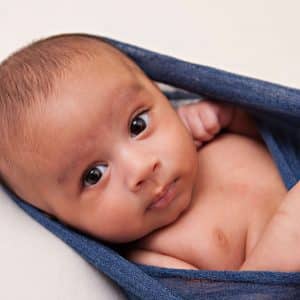 "Am glad that I had my bubs shoot done by Kristy. She is really sweet, friendly and really professional with her work. The way she handled my baby was amazing. And the pics came out beautifully!"​​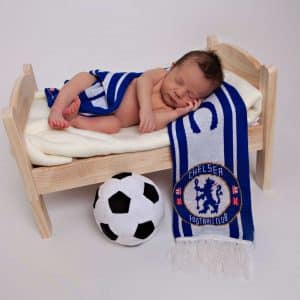 "Great experience.. Kristy is so lovely, professional and patient.. she even personalised the shoot to suit little family interests !!! Very comfortable studio and so looking forward to the photos!! Xx"​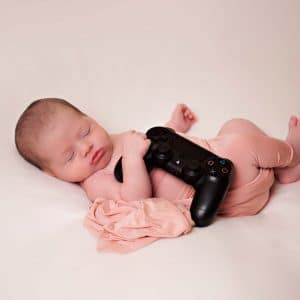 "I highly recommend Kristy! She was welcoming, friendly, professional & made capturing my 3 week old daughter an enjoyable & stress free experience."​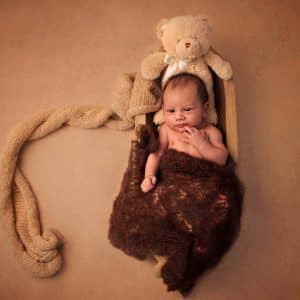 "Kristy did newborn photographs for my daughter and I could not have been happier. Kristy was excellent, so friendly and had a lot of patience. I am thrilled with the pictures and would highly recommend Kristy for newborn photographs."​