In the craziness that we call life, sometimes you just need to get out of the house, set aside work and school, and focus on family. If you're looking for the perfect kid friendly getaway near Sydney, below you will find a list of the top picks!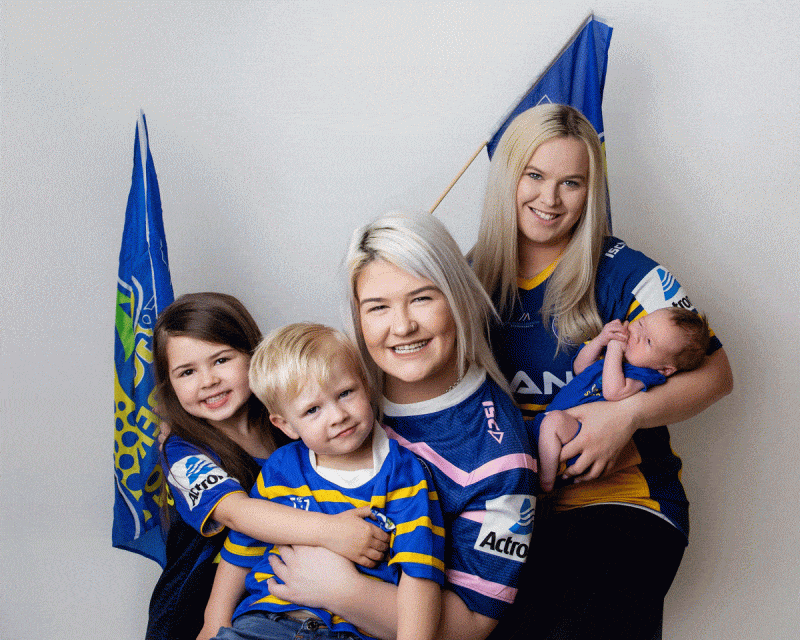 NRMA South West Rocks Holiday Resort – AWESOME kid friendly getaway near Sydney
If you need a great kid friendly getaway near Sydney, NRMA South West Rocks Holiday Resort is one of the best.  Lodging options at this holiday park are great for families,  camping, caravans, motorhomes, cabins, or villas. The property has a garden to relax and unwind in, and free public parking on site. 
They also offer several recreational facilities and activities that your entire family can enjoy. The staff organizes classic games like balloon races and giant football. Playground areas are  suitable for both big kids and the little ones. If your kids love the water, Shipwreck Island Water Park is a huge water playground. They have pools that are open all year round. Quieter children can enjoy the art, craft, and face painting section where their creativity can shine through.  The whole family can gather around the bonfire for storytelling sessions before bed.
Crowne Plaza, Hunter Valley – relaxing kid friendly getaway near Sydney
The Crowne Plaza Hunter Valley is very much a family resort. Picturesque vineyards and rugged mountain ranges are all around. The hotel rooms offer views of the beautiful Hunter Valley pastoral scenery. The peaceful environment takes away all the stress and offers a great place for a relaxing getaway with the family. 
Bond with your kids over a game of golf at their 18-hole golf course. Have a family competition at their table tennis, basketball, volleyball, or tennis courts. The large resort pool has a splash pool, a shallow and a deep end, and a huge bubbly spa pool. Your kids can make new friends at the Water Dragons Kids Club and spend the day doing arts and crafts activities, and running around on the outdoor play areas.
For food options, the Lovedale bar and bistro serves snacks, lunch and dinner. You could also treat yourself with a fine dining experience at Redsalt Restaurant. 
Ingenia Holidays, Hunter Valley
An alternative to the Crowne Plaza, Ingenia Holidays Hunter Valley is a great kid-friendly getaway near Sydney. The park has 26 lodgings, each fitted with a ceiling fan, a refrigerator, and a kitchenette, and a number of lodgings are designed especially for families. The property provides a garden and free private parking on site. 
Family facilities include a kids club, though we doubt you'll need it with the amount of activities there are to do. Popular amenities include several outdoor pools,  lap pools, a Jacuzzi, and huge leisure pools. If you're too busy having fun to think about meals, they also offer a unique dining experience at the in-house restaurant.
The Novotel, Wollongong North Beach
The Novotel brand is worth checking out if you need a kid-friendly getaway near Sydney , as their aim is to provide families with comfortable and child-focused accommodations. The rooms are modern, comfortable, and come with spacious bathrooms. Facilities and services include a swimming pool, fitness center, day spa, restaurant and 2 bars. 
Novotel Wollongong Northbeach is a great place for a beach trip as it's located just across North Wollongong beach. Children can run around and play in the sand, get some fresh air, and just enjoy being a kid.
Grab a bite to eat at Windjammers, the in-house restaurant that serves breakfast, lunch, and dinner, or at the nearby Northbeach Pavilion for cafe and takeaway options.
The Fairmont Resort and Spa, Blue Mountains – this is our pick for a great kid friendly getaway near Sydney!
The Fairmont Resort and Spa is kid-friendly, has top-quality service, is a stunning location, and also has a wide range of activities to enjoy. You won't have to leave the resort to have a good time. 
For accommodations, family-sized rooms are very spacious. The family suites include two interconnecting bedrooms, and their courtyard rooms include enclosed courtyards for extra privacy. As a bonus, pet-friendly rooms are also available so this getaway can include the whole family!
Amenities include a large outdoor pool with a toddler wading pool, an indoor 20m lap pool, a bubbly spa pool, and a sauna. Their kidzone is a huge, kid-friendly space offering tons of activities and games. Choose from several areas such as the Magic Kingdom, Teenage Retreat, Arcade Alley, and more.
While you're in the Sydney area, why not book in a family photography session at my studio? Family photos would be the perfect way to remember your family getaway and capture your unique connection with one another. Contact me to find out more, I would be honoured to capture these beautiful moments for you.