During my 20 plus years capturing family photography Hills District, I have had so SO many laughs. Some of the stand out moments I am going to share with you now.
Family Photography Hills District starring Mickey Mouse!
Kody. Even just saying his name makes smile. I first photographed him as a gorgeous newborn squish – he was a chunky monkey! When we next met…let's just say personality PLUS! We had photographed him during his newborn session, in a Mickey Mouse outfit knitted by his Great Grandmother. So we decided it would be awesome to squeeze him back into it for his session and capture his growth from newborn to now. I had the bright idea to also include some Mickey Mouse plush toys I have (purely for the studio of course…I wouldn't by a Mickey Mouse plush just for me….HAHAHA)
His reaction was absolutely hilarious. I won't ruin it – I will let you watch the scene unfold..
Destined for fame.
You know those moments in life when you think…that kid is going to be famous one day? Enter Luca. From the moment he set foot into the studio for his family photography hills district session, he was non stop action.
Talking, joking and making us all laugh non stop! Even when in the studio he wanted his own unique poses captured!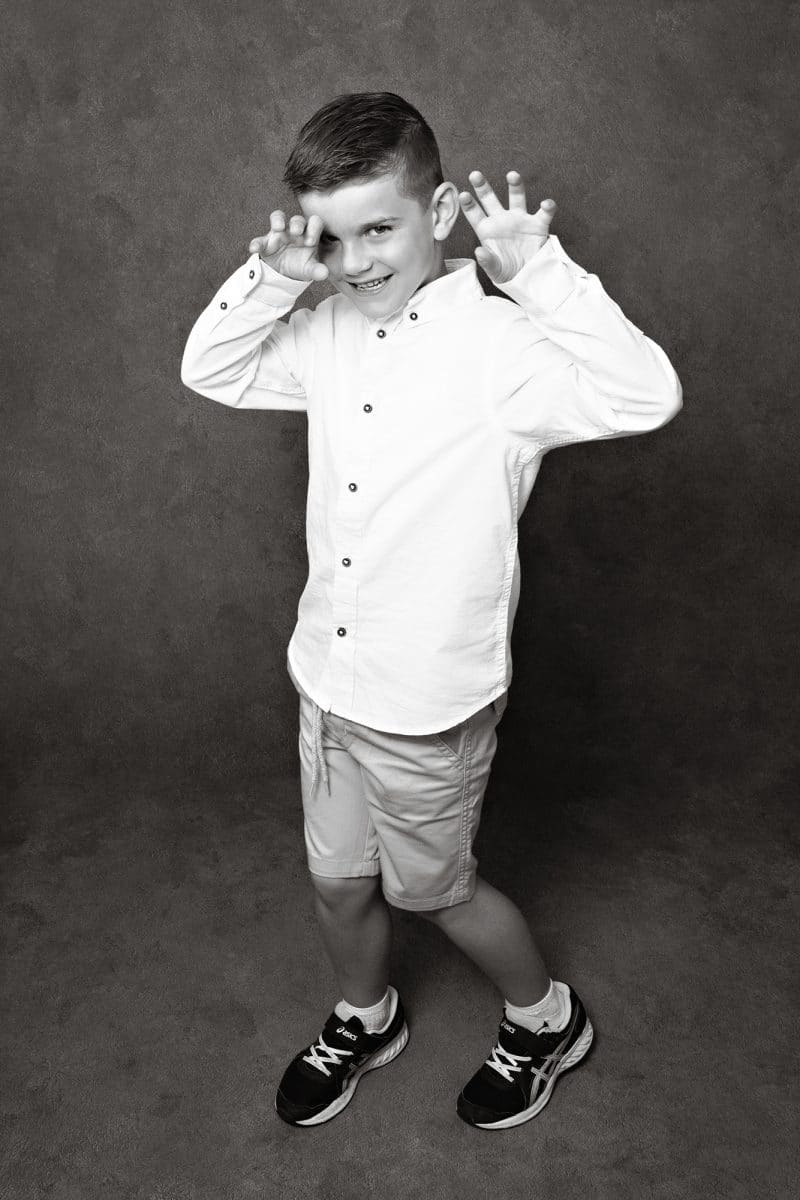 Animals and kids ….
What do they say about working with kids and animals? Getting Adolfo all positioned next to Mateo for this shot was easy…keeping his attention to me was another story! Apparently this was just too much of an opportunity to be missed!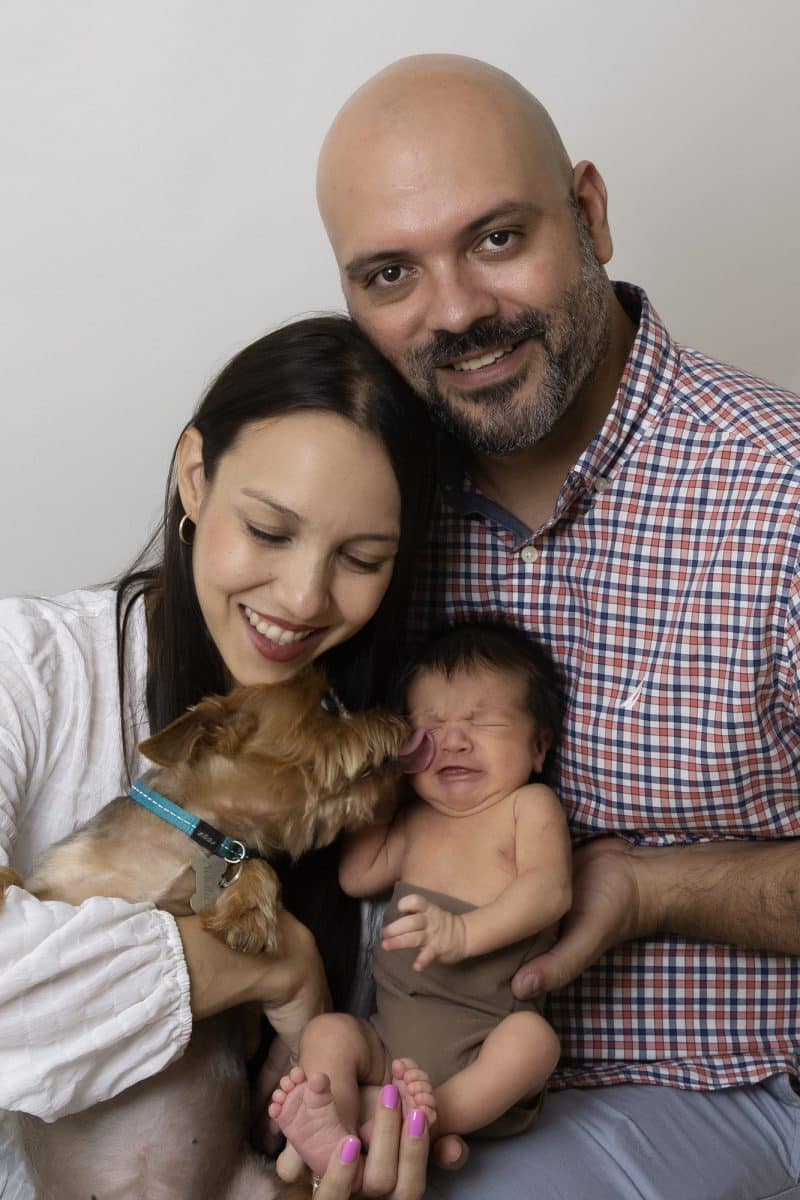 Haha! These are just 3 of countless stories I have. I promise I will share more of them with you over the coming months.
Time to book your family photography in Hills District. I love to document the unique journey's of different families – so much fun! Check out more info for sessions with me 🙂