It comes as no surprise that every mother eagerly awaits the arrival of her newborn. As women, we experience one of life's greatest gifts – which of course is motherhood. With all the planning and preparation required for the arrival of your new baby, it may seem as though your pregnancy has flown by and before you know it, bubba is here! Before this happens, it is a good idea to book in your newborn shoot during your second trimester. You may be wondering how much does a newborn photo shoot cost in Sydney?
It may be confusing to see the extreme price differences when enquiring with a variety of photographers since the cost can range anywhere between $100-$2,000. However, I wanted to take this opportunity to break down the factors which affect these pricing models and inclusions. If you are an expecting mother, this blog is for you.
Factors Affecting The Price Of A Newborn Photo Shoot in Sydney
The Photographer's Experience
One of the biggest factors that affects the price of newborn photographers is their level of experience. Naturally, the longer the photographer has been in the industry, the greater their experience which means the higher their session fee. Newborn photographers are experts in their field who invest in premium equipment, insurance, studio space, training and education (just to name a couple!) to ensure the best possible experience and images for their client.
Although professional newborn photographers may charge higher rates compared to hobbyists, these precious moments only occur once in a lifetime and are worth the investment that you make. 
Photographing newborns can be a difficult task, but newborn and baby photographers have extensive experiences under their belt and can ensure that every little detail of your newborn is captured. When searching for the perfect newborn photographer, read previous client reviews on their website as well as socials.
These are often a good indication of the experience and quality of work you can expect should you choose to proceed. Everyone is different, don't hesitate to pick up the phone or schedule a meeting with your photographer to see if they resonate with you and your style.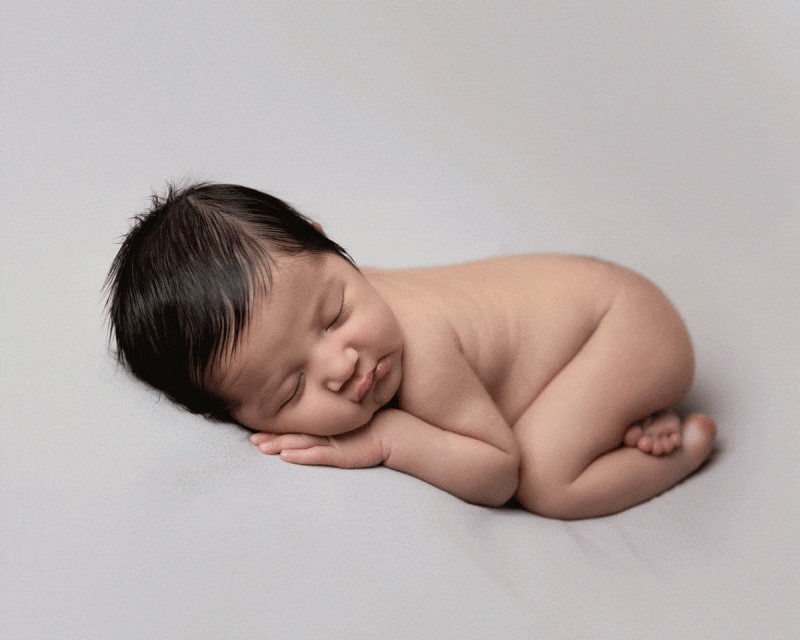 2. Training
Newborn photography requires the safe handling of your little one as their bodies are so fragile within the first few weeks of life. Being able to keep babies happy, comfortable, and content will ensure that your newborn session runs smoothly.
More importantly though, a professional photographer will give you peace of mind about the safe handling of your baby, so the most stressful part of your day is leaving the house. With the relevant and up to date training, professional photographers know how to execute newborn poses safely. 
I have been in the industry for 20 years now and have loved every minute of it! From the moment that you step foot into my studio, it's time for mum and dad to relax and unwind while I work my magic on bub.
My studio screams comfort and enjoyment – large lounge room with comfortable recliners and a TV with Netflix which allows kids to relax while watching their favourite show. 
am a big hygiene and safety enthusiast which is why these are at the forefront of my business. Every wrap, prop and accessory used is always cleaned and sanitized in preparation for your baby. 
Specialist courses and newborn training workshops can cost up to $1,500 to complete, which many photographers take every year. Thus, making their rates higher.
But if you want to make sure your child is in safe hands, working with trained professionals is the best option. I have heard of many horror stories in the past of photographers or even parents trying to replicate newborn poses from photos that they source from the internet. Without the proper training, this can cause great harm to your child. 
If you're looking for a professionally trained and vaccinated newborn photographer in Sydney, you can send me an email here.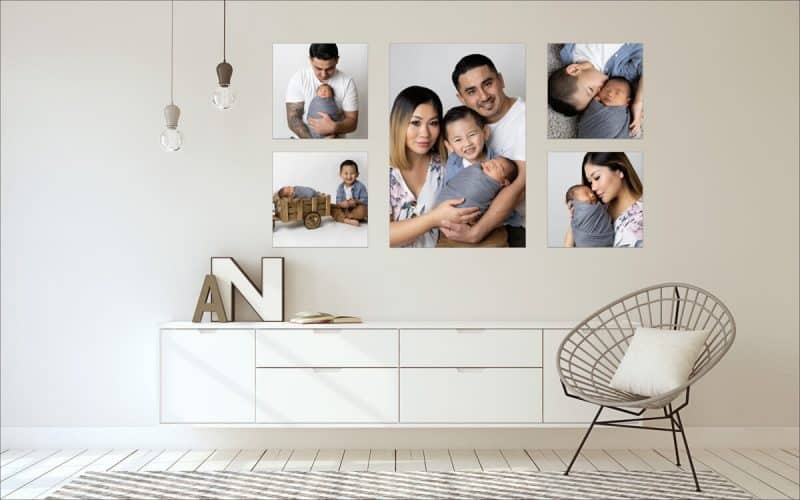 3. Package Inclusions
Package inclusions are the last factor that affects the cost of a newborn photo shoot. The more that's included in the package or service, the higher the price is. For example, here at Kristy's Studio, I offer different packages. My basic package, which is priced at $595, includes the following:
Photography session that can include you as parents, the child's siblings, and your fur babies

Use of props, wraps, and outfits

Pre-session consultation

5 digital images plus black and white versions, and social media sized versions, which will be handed to you through USB. You can use these images however you want. 

Studio design consultation

$100 wall art credit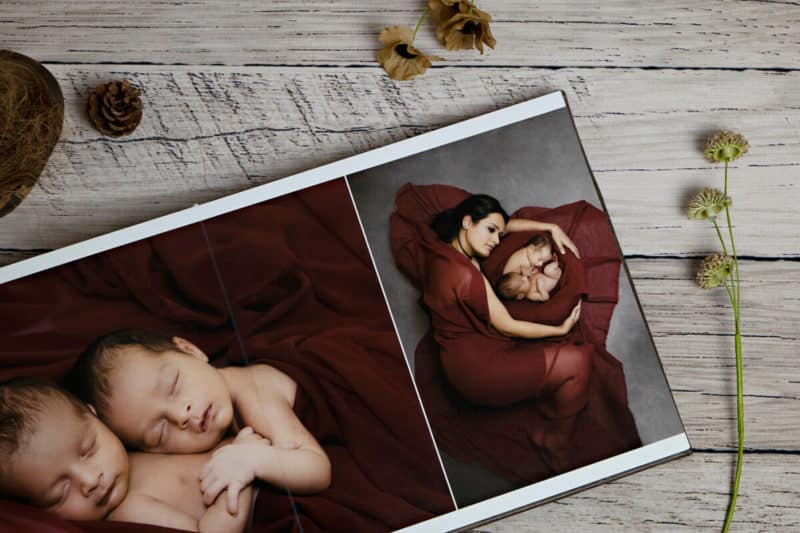 I also have the Heirloom package, which is priced at $1995, and includes the following:
Photography session that can include you as parents, the child's siblings, and your fur babies

Use of props, wraps, and outfits

Pre-session consultation

All your digital images available in black and white and social media sized versions, delivered through USB

Studio design consultation

Digital slideshow

Choice of heirloom box or album

$250 wall art credit
I also have a Studio Package ($995) and Keepsake Package ($1495). 
The real cost of a newborn photoshoot
So there you have it. A short guide on a few factors that affect the cost of a newborn photography shoot. In trying to decide which packages and offers fit your needs best, it ultimately depends on your budget and personal preference. Before you proceed with a booking, ensure that you speak to the photographer to get a sense of their style and process. Reflect on their work and fall in love with the story they tell!